COMPLIMENTARY AURAL REHABILITATION CLASSES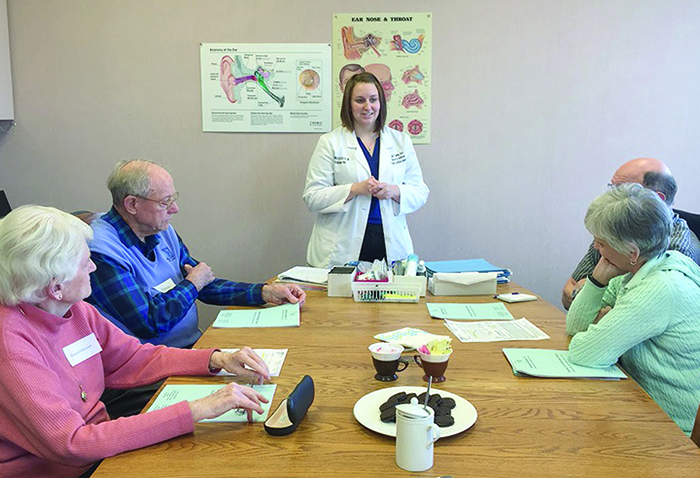 Hearing Associates takes pride in the fact that the Better Hearing Institute (BHI) has recognized our practice for its classes, Hearing Health 101. In this class, you and your family members will learn about hearing loss, where your hearing problem is located on the auditory pathway, what medical conditions and lifestyle choices contributed to your hearing loss, how you can prevent further hearing loss, and most importantly, what to do when you can't hear well.
Hearing Health 101 Classes are offered on the first Wednesday of the month in the Conference Room at our Gurnee office. Reservations are required.
The Doctors of Audiology at Hearing Associates firmly believe that every effort should be made to provide you Audibility Everywhere. It is relatively easy to help people hear one-on-one but our services include a commitment to improve your hearing in the following areas as well:
On the telephone
When listening to television dialogue
When attending services at your Place of Worship
When listening to conversation at a restaurant
Hearing Health 101
A class is held the first Wednesday of each month, with two different times available for your convenience.
Class times available:
10:00am – 11:30am (February, April, June, August, October, December)
4:00pm – 5:30pm (January, March, May, July, September, November)
Location:
35 Tower Ct., Suite A
Gurnee, IL. 60031
Why wait? You don't have to live with hearing loss.
Why wait? You don't have to live with hearing loss.