Better hearing and a better quality of life can be yours for many years with the help of the right hearing professional. At Hearing Associates, we pride ourselves on developing long-term relationships with our patients. Relationships based on unsurpassed personal service that begins the first time you walk through our doors and continues long after your initial appointment.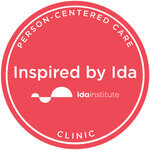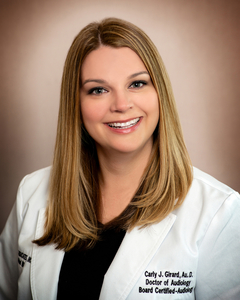 Carly J. Girard, Au.D., CCC-A
Owner & President, Doctor of Audiology
Dr. Girard specializes in the diagnosis and management of hearing loss, tinnitus and balance disorders. She enjoys the challenge of helping people hear their best by empowering her patients through Hearing Health 101 Classes or finding the right hearing device for each patient's needs.
Dr. Girard received her professional doctorate in Audiology from Indiana University. Her education also includes certificates in American Sign Language/Deaf Studies and Clinical Competency in Audiology. She has served on the board of directors of the Illinois Academy of Audiology and is a member of the Academy of Doctors of Audiology and the American Academy of Audiology. Dr. Girard regularly shares her knowledge at national professional conferences and educational seminars.
An Illinois native, Dr. Girard resides in the northwest suburbs with her husband Joe and their two sons, Colton and Bauer.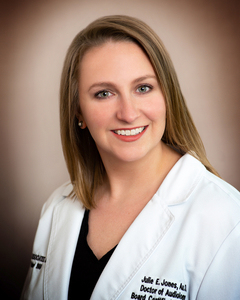 Julie E. Jones, Au.D.
Doctor of Audiology
Dr. Jones
received her professional
doctorate in Audiology from Ball State University
with Outstanding Academic Achievement. Her professional interests include diagnosis and treatment of hearing loss, patient education and empowering patients to be advocates for themselves and others with hearing loss.
Dr. Jones serves as a member in numerous professional organizations and regularly presents on a variety of topics including the importance of assistive devices and the link between hearing loss and dementia. Dr. Jones is trained and certified in Tinnitus Retraining Therapy, a specialized treatment for the management of tinnitus. She also teaches Hearing Health 101 Class at Hearing Associates.
Dr. Jones resides with her husband, Alex, in southern Wisconsin. She enjoys playing volleyball, watching football, and spending time with her family and friends.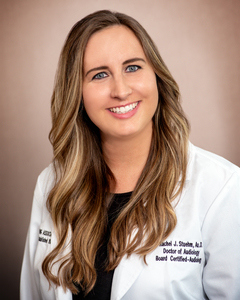 Rachel J. Stuehm, Au.D.
Doctor of Audiology
Dr. Stuehm received her professional
doctorate in Audiology from Northern Illinois University
. She is passionate about patient education, treating hearing loss, and providing an improved quality of life for our patients through better hearing. She also has an interest in cochlear implants and is devoted to providing her patients with alternative solutions when hearing aids are no longer adequate.
Dr. Stuehm attended the University of Illinois at Urbana-Champaign for her undergraduate studies, where she graduated with high honors with a degree in Speech and Hearing Sciences and an emphasis in American Sign Language. She serves as a member of numerous national organizations, and has presented her research findings at three national conferences.
Dr. Stuehm grew up in Schaumburg and currently resides in the northwest suburbs. She enjoys spending time with her family and friends along with both playing and watching sports.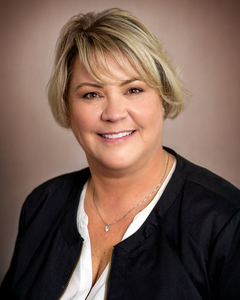 Andrea Helms
Operations Manager
Andrea joined Hearing Associates in 2019.  In her role as Operations Manager, she oversees the day to day operations of the practice.  In addition, she helps to inform the community about Better Hearing Health and all the ways in which better hearing improves one's life and overall health. Andrea has always been passionate about helping people and making a positive impact in the lives of those around her.  Her role at Hearing Associates allows her to put her passion into practice every day. 
Andrea grew up in the Pacific Northwest and moved to the Lake County area almost ten years ago. She enjoys spending time with her family and friends as well as raising two puppies.
Why wait? You don't have to live with hearing loss.
Why wait? You don't have to live with hearing loss.